Studio Ippozone Architetti
is an architecture collective founded in 2001, which works at the cutting edge of the manifold fields of contemporary projects, including town planning, architecture, design and participation in competitions, workshops, publications and project-specific assignments as part of a continuous research experience. Raffaella Massacesi and Danilo Romani are the co-founder of the collective with Giovanni Caffio and Giuseppe Marino. They carried out researches and projects in a network of professional author.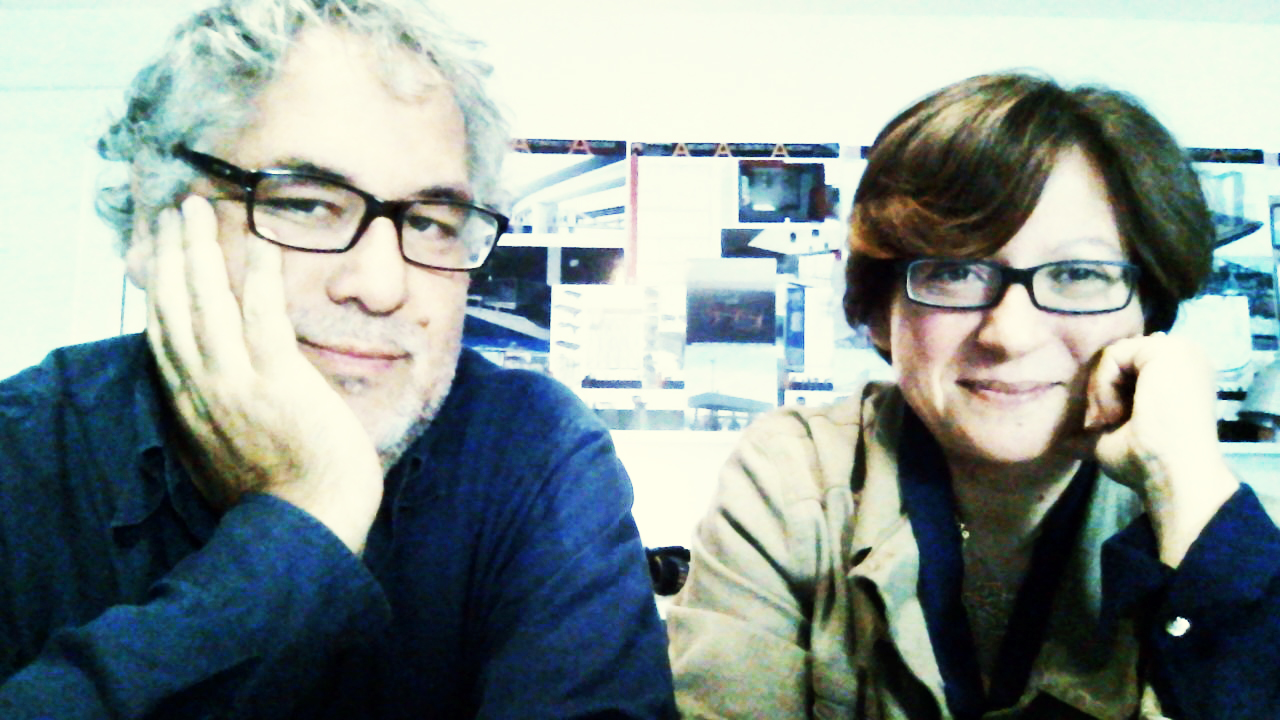 Raffaella Massacesi, Architect
Assistant Professor in Communication Design, Dipartimento di Architettura-CdL Design, Ateneo "G. d'Annunzio" Chieti-Pescara, expert in communication of complex projects and public utility graphics.
Cultural and Professional profile
2002 – Graduated with honors from the Faculty of Architecture, "G. d'Annunzio", Pescara.
2007 – Ph.D. in urban planning communication.
2001/2019 – Principal studio Ippozone architetti
2009/2019 – Sole Director Habanero Comics srl, service agency for graphics and applied arts, licensee of the International School of Comics brand.

Danilo Romani, Architect
Cultural and Professional profile
2000 – Graduated with honors from the Faculty of Architecture, "G. d'Annunzio"of Pescara.
2001 – Wins Archiprix International – "World's best graduation project. Rotterdam 2001".
2000/2020 – Principal studio Ippozone architetti. He performs professional activity from urban planning to architectural and industrial design. He participate in numerous national and international competitions and published on several architectural and planning magazines.
Selected group works
2018
Maritime Station, Beverello Naples pier (executive project)
(Redevelopment of the monumental area of the port of Naples)
2007-2012
Redevelopment of the monumental area of the port of Naples (Final design).
Lot area: 116.000 mq
Surface of the building: 21.000 mq
Volume: 80.000 mc
2012
Macau Marina Yacht Club, preliminary, private client
2010-2012
Project for the conversion of former warehouses "Canino" in a multipurpose
building for offices and restaurants, the port of Naples, dock cruise ships.
(Preliminary architectural design).
Surface of the building: 15.000 mq
2011
General Town Plan of the Municipality of Pietracamela (Teramo) (landscape aspects)
2010
Updating of the improvement project functional and environment of the port-city interface of the city of Marina of Carrara
2008
Access infrastructure to the port and maritime station / multipurpose
commercial building, and waterfront park – Pescara. (Preliminary architectural design).
Lot area: 360.200 mq
2008
Port master plan of the city of Pescara, urban planning and architectural
aspects.
Lot area: 360.200 mq
2008
"Piazza Italia, square of water" on the banks of the river Pescara.
Redevelopment of the river waterfront. Buildings for commercial, restaurant
and entertainment.
Lot area: 11.000 mq
2006
Reorganization of the architectural and urban planning "Puerto de los
Cristianos."Port Authority of Santa Cruz de Tenerife.
Design competition. Second classified.
2005
Pescara river, design and construction of the ferry from shore to shore and
redevelopment of the docks.
2005
Architectural and urban Waterfront Reorganization of Rapallo. Enhancement
and Sea View area Lido Baths.
Design competition. Second classified.
2005
Redevelopment of the monumental area of the port of Naples
Design competition. Winning project.
2004
Redevelopment of the seafront of Rome. "Area of natural interest."
Design competition. Winning project.
2004
Preliminary intervention on the Rationalisation and environmental regeneration
and functional interface Port-City. Marina di Carrara.
Design competition. Winning project
—
Impact strength, Project, Human Progress and Change Over
vs
Habitat Loss, Invasive Species, Pollution, Human Population, and Overharvesting